Paddles

Nigel Foster signature paddle.
Contoured with foam core.

Options, carbon-fiber AIR
or
fiberglass GS.

A powerful user-friendly paddle, works really well for maneuvering and speed.



YouTube movie: Nigel explains the Nigel Foster paddle



Nigel Foster AIR Blade: carbon with foam core. Shaft: carbon

Buy now from Nigel Foster Kayaks Store.


Nigel Foster GS
Blade: fiberglass/foam core. Shaft: carbon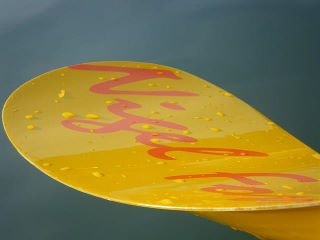 Nigel Foster GS (fiberglass with foam-core)